About
Sophie Thornton - Gemini Therapies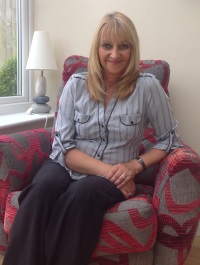 SOPHIE THORNTON
BSc(Hons).Dip.I.Hyp.TFTdx.RR,PFL Dip
I trained in Hypnotherapy and qualified in 2000 with the Isis School of Integrated Hypnotherapy, which is based in Brighton, and gained a full honours diploma (Dip I Hyp). I have also advanced my hypnotherapy training with the UK Hypnotherapy Training College and have attended Paul McKenna's Weight Loss Seminars and am a member of the Hypnotherapy Association.
My training in Thought Field Therapy in 2005 was with Kevin Laye (algorithm level) and Dr Roger Callahan (founder of TFT) to diagnostic level - TFTdx.
My training in Reflective Repatterning (RR) in 2009 and Advanced Reflective Repatterning in 2010 was with the therapy's developer, Chris Milbank. In January 2011 I introduced the Quantum Wave Laser into my practice. This is a therapeutic healing laser that can be used for emotional as well as physical issues.
In October 2013 I trained in Future Life Progression with the Anne Jirsh and am now qualified as a Past Life and Future Life practitioner.
I regularly attend seminars and training to ensure that I am up to date with new techniques and research.
With a unique blend of these powerful techniques I can help you to bring about positive lasting change to your life - often within one session.

I practice from my home on the North Harbour in Eastbourne, East Sussex, and at clinics in The Natural Fitness Centre, Eastbourne and The Heeler Centre in Hassocks, near Burgess Hill.
Contact
Contact me on
01323 478622
or
07894 039169
or
email me to find out more.