RR
REFLECTIVE REPATTERNING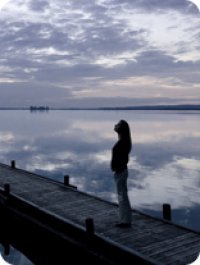 This amazing new therapy developed by Chris Milbank works to treat 100% of the problem and can achieve exceptional results in resolving all emotional problems.
Where other therapies label a problem as difficult and struggle to resolve it, Reflective Repatterning (RR) has been able to achieve results, quickly, safely and most importantly, more thoroughly than ever before. Most therapies only work to resolve the negative, but by treating both the negative and positive energies in emotion, RR is producing beneficial changes in people that have rarely been seen before.
RR is also proving that the effects don't stop with the individual using it! The benefits are also enjoyed by those around you ... indirectly and directly. The Law of Attraction proposes that the universe will reflect back to you the very energy you project and a change for you creates change elsewhere.
This therapy can be used during our one to one session and can also be successfully used over the telephone.