TFT
Thought Field Therapy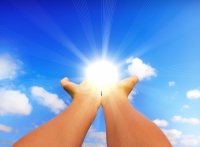 WHAT IS THOUGHT FIELD THERAPY
Discovered 25 years ago by Dr Roger Callahan. Thought Field Therapy (TFT) is the procedure that provides a code to nature's healing system. It is described as 'the power therapy for the 21st Century'.
When this code is applied to problems it can address their fundamental causes, thereby balancing the body's energy system and allowing you to eliminate most negative emotion within minutes.
HOW CAN TFT HELP YOU?
Thought field Therapy is a powerful, precise, natural, drug-free form of Energy Meridian Therapy which eliminates the root cause of negative emotions.
Many people experience irrational fears of specific things, which can be eliminated with TFT without side effects and usually within one session.
It is quite common to treat for several negative emotions in one session, but many simple phobias can be cleared in minutes.
Examples of the many problems that can be treated using TFT
Anxiety and stress
Personal Fears or your children's fears
Phobias
Anger and Frustration
Grief, loss of loved ones
Social or public speaking fears
Travel anxiety e.g. flying
Fear of driving or driving tests
Guilt, rejection, jealousy
Dislike of open or closed spaces
Fear of animals e.g. dogs,
Fear of insects e.g. spiders
Dental Phobia
Past trauma
Plus many more negative emotions